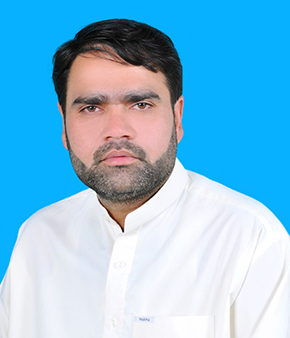 Ajoon Khan Jadoon
Chief Excutive Officer (CEO)
 I feel privileged to lead Watertech Pipes & Fittings Pvt Ltd, a group that has a reputation for delivering world-class plastic pipes & fittings products and services to its customers throughout the Pakistan market. We are committed to help our clients, optimize costs, promote quality and increase efficiency.
Though a new player in Pakistan's PVC market, with endless efforts of research & development and customer-centered management, Watertech Pipes & Fittings Pvt Ltd has been recognized as a company that produces the finest quality of plastic pipes and fittings in Pakistan.
Within a short span of few years, we have consistently expanded our fields from the PVC Rigid and Garden pipes to PPRC pipes & fittings and HDPE/PE Pipes.
Furthermore, we have been growing as one of the leading plastic pipes companies in Pakistan and we are trying hard to enhance further by introducing the latest technology, bringing about innovation and building up our capabilities in line with rapid changing environment of 21st Century.
Our country Pakistan is going through the "Industrial Revolution Phase" and our socio-economic circumstances are changing rapidly due to developments in the industrial and construction sectors along with geopolitical shifts in the region such as the "CEPC Economic Corridor" between China and Pakistan which will further rise industrialization.
In response, we at Watertech Pipes & Fittings, are ready to take up this challenge by joining hands with relevant government departments and our partners through collective capabilities and holistic approach. We are constantly questioning in which sectors to strengthen our presence and in which to apply our expertise to develop future Core Businesses. We are fully committed to customer satisfaction.
In order to participate in the development of our country and achieve the goal of prosperity, you are well come to join us as a team member or  business partner!
Thank you!